WELCOME TO
J-A-C ELECTRIC COOPERATIVE, INC.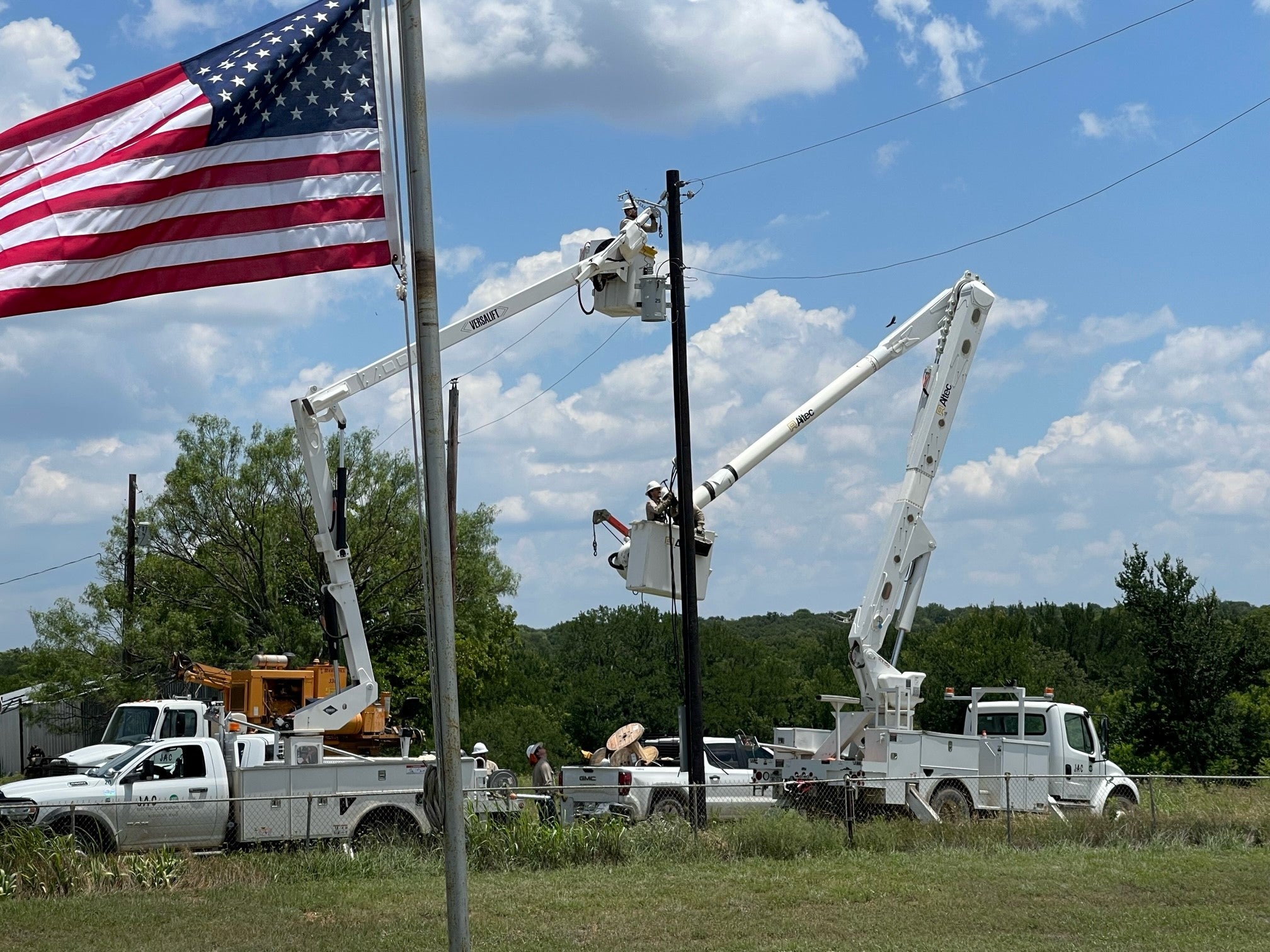 ---
J-A-C is a nonprofit electric cooperative, which has been in business since 1938. J-A-C primarily serves the three county areas of Jack, Archer and Clay counties of north central Texas. Headquarters' office is located in Bluegrove, just 10 miles south and two miles west of Henrietta, Texas.
J-A-C has 5,988 meters, serving 3,155 members, with 2,065 miles of line, which translates to 2.9 consumers per mile of line. J-A-C's Board of Directors and employees are committed to our member/consumers, by providing the best electric service possible at fair and stable rates.
 
STRONG PRINCIPLES RUN THROUGH EVERY CO-OP LINE



WE OFFER CREDIT CARD AND BANK DRAFT!!
Co-op Connections
Co-op Connections Card
Download the free Co-op Connections App today!

The free member benefit program that gives you incredible discounts on everyday expenses
Texas Co-op Power - Media Box
Texas Co-op Power
Read the latest from your electric cooperative.
Find award-winning stories about Texas people, places, food and history, plus contests and more in Texas Co-op Power every month.